MACHINE GREATNESS!!!
Turning Centers…Two Axis Horizontal, Horizontal w/ Milling, Horizontal w/ Y-axis, Multi-Turret, Multifunction Mill Turn Center, VTLS
Machining Centers…VMC's, HMC's, 5-Axis Machining Centers, Boring Mills, Bridge Mills, Double Column Machines
Automation…Pallet Pools, Robotic Loading Cell, Gantry Systems
Murata Machinery USA features a diverse lineup of machines: twin spindle, live tool, single spindle, opposed spindle, and specialty turning machines with Gantry Automation and a complete Engineered Turnkey Solution.
Wire EDM, Sinker EDM, High Speed Mlling, Small Hole EDM, 3D Printing, feature Linear Motors and 10 YEAR positioning accuracy guarantee.
Recognized as a technology leader in the world of high-performance machining, Matsuura has been at the forefront of innovative design, development, and manufacture of high-quality vertical, horizontal, and 5-Axis machining centers.
CNC Conversational Controlled Tool Room Mills, Combo Lathes, Vertical Machining Centers, CNC Slant Bed Lathes, and Bridge Mills.
Cosen Saws USA is an industry leader in manufacturing industrial band saws and provides high-quality products that will maximize efficiency and reduce costs.
For more than 70 years, Royal Products has been designing and building precision metalworking accessories. Mist Collectors, Collet Chucks, Live Centers.
Fanuc Robotics full service integrator specializing in machine tool tending.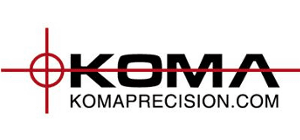 Tsudakoma rotary tables, Alberti Angle Heads, and Elbo Controlli Tool Setters.
Workholding
Royal Products
Kitagawa
Samchully
MicroCentric
SMW Autoblok
Forkhardt
Schunk
Rotary Tables
Koma Precision
Samchully
ATS Systems
Lehmann
Tooling
MD Tooling
Eppinger
Sandvik
Big Kaiser
Steadyrest
SMW
Autoblok
Schunk
High-Pressure Coolant Systems
MP Systems
ChipBLASTER
CoolJet by ATS
Chip Conveyors
LNS Turbo
Hennig
Jorgenson
Barfeeds
Edge Technologies lemca
MTA
ATS Systems
LNS
Productivity Improvements
Midaco
Renishaw Probes
Fanuc Robotics
Have Questions? We Can Help